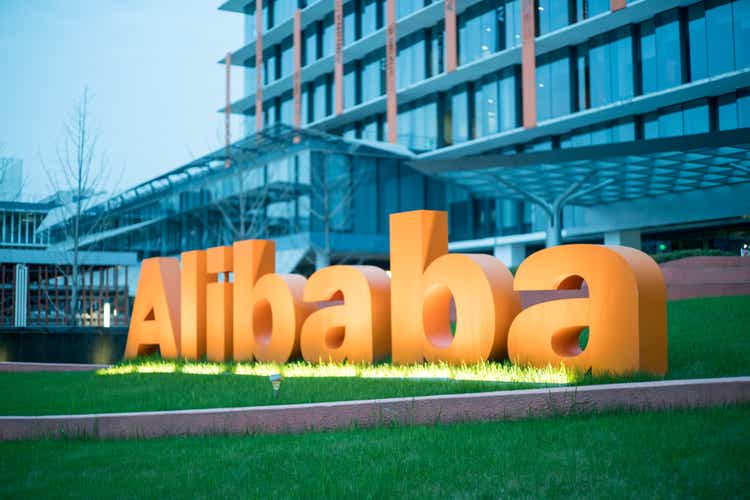 Chinese tech stocks slide; Alibaba to 'strive' to avoid NYSE delisting
Chinese tech stocks were mostly in the red on Monday as slight early gains faded after Alibaba (NYSE: BABA) said he would work to keep his shares on the New York Stock Exchange despite be placed on a watch list for possible delisting by the United States Securities and Exchange Commission.
Shares of Alibaba (BABA) fell 0.5% after the company announced to the FinancialTimes that it would "endeavour to maintain its listing status" on both the NYSE and the Hong Kong Stock Exchange while monitoring market developments and the SEC situation.
On Friday, the SEC added Alibaba (BABA) to a group of companies that could be delisted if, for three consecutive years, these companies do not allow US regulators to audit their activities in accordance with US law. By the time US stock markets closed on Friday, shares of Alibaba (BABA) had fallen more than 11%.
Alibaba (BABA) actually had it pretty easy on Monday compared to other Chinese tech stocks.
Weibo (WB) shares fell more than 6%, Pinduoduo (PDD) fell 3.5%, JD.com (JD) lost 2.5%, Tencent Holdings (OTCPK:TCEHY) fell 3 .7% and NetEase (NTES) fell 3.5%. more than 2%.
Chinese internet search leader Baidu (BIDU) saw its shares drop nearly 3%. According to a Financial Times report, Jidu, a Baidu-backed self-driving electric car startup (BIDU), plans to raise between $300 million and $400 million and reach a valuation of $3.5 billion.