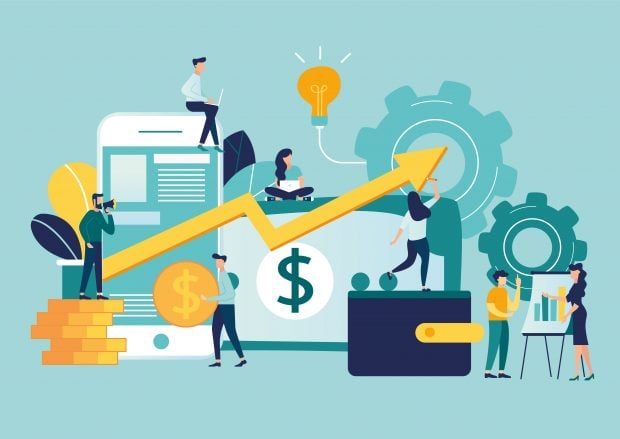 CUNA Mutual Foundation to Commit $1 Million to Inclusiv's Racial Equity Investment Fund
A new fundraising effort announced Tuesday aims to build equity in credit unions that serve and/or are led by people of color. This joint effort came as the CUNA Mutual Group Foundation pledged to invest $1 million in Inclusiv's Racial Equity and Resilience Investment Fund over the next decade – which will focus on investing in CDFI and minority-designated credit unions.
The Foundation is the charitable arm of the mutual group CUNA based in Madison, Wisconsin.
"Over the past two decades, CUNA Mutual Group has consistently supported Inclusiv's mission to promote financial inclusion in underserved communities through credit unions," said Cedric Ellis, Executive Vice President and Director of Business Services at CUNA Mutual Group and Chairman of the Board of the Foundation. "Through this investment, we will align the Foundation's investment strategy with the company's DEI goals and build on the legacy of credit unions led by leaders of color."
According to a statement on Tuesday, the collaboration between Inclusiv and CUNA Mutual Group over the past two years has brought the number of CDFI-certified credit unions to "an all-time high" of 476 institutions.
"This has freed up millions of dollars in credit union loans to people and communities previously excluded from the financial mainstream," the statement said.
Inclusiv's Racial Equity Fund was launched in 2020 and helps deploy secondary capital "to expand economic relief and remove service barriers for credit unions that are led by and/or serve communities of color."
Capital helps credit unions build equity to leverage deposits and increase lending to minority consumers, and minority-owned businesses and owners.
Cathie Mahon, Inclusive President and CEO, said, "This investment from the CMG Foundation is groundbreaking. Together, we are raising the capital needed to help credit unions address systemic inequality in financial services to low-income and communities of color.
She added, "Secondary capital represents a huge opportunity for credit unions and their members in the years to come. We believe this commitment from the CMG Foundation will pave the way for more secondary capital investment in the industry, enabling Minority-Nominated Credit Unions and CDFIs to grow their membership, lend deeper into their communities, and grow. increase the net worth of their institutions and the members and communities they serve. "