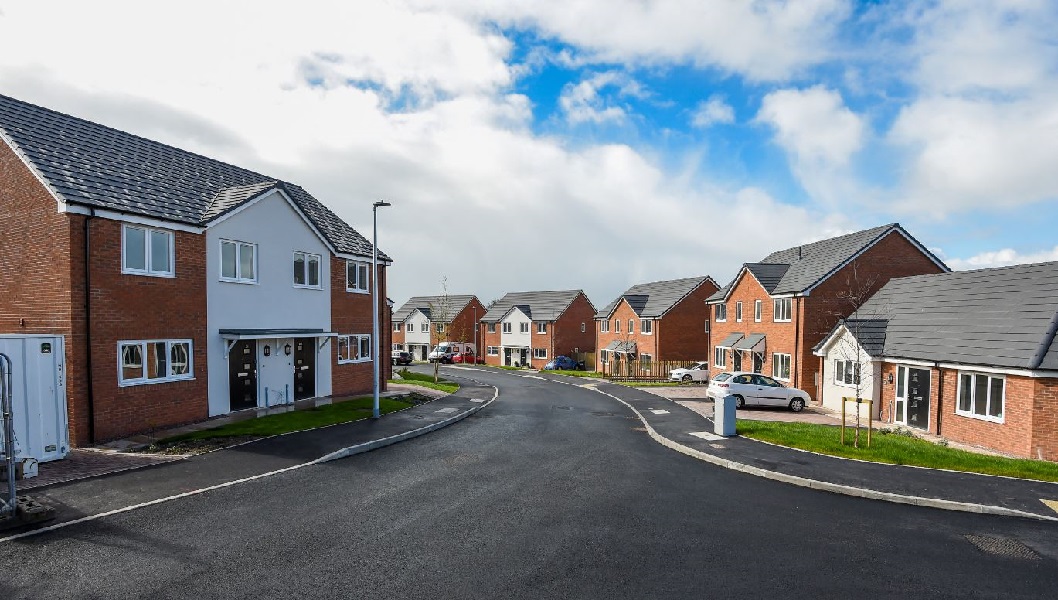 Developer builds for growth with private equity investment
Private equity investor Palatine has acquired a majority stake in Jessup, one of the Midlands' largest affordable housing developers.
Established for 34 years, the Staffordshire-based company has a team of 92 who provide a full development management service, from land acquisition and planning consent, through to the construction of a residential park. .
It has preferred partner status with Homes England.
As part of the transaction, former Westleigh founder Chris Beighton, director Matt Moore and chief financial officer Kathryn Facey joined Jessup's management team as chairman, CEO and non-executive director respectively.
Jessup founder Clive Jessup retains a stake in the company as founding director and the deal also sees palate partner Richard Thomas and chief investment officer Tom Hustler join the board as non-executive directors .
Palatine invested in homebuilder Westleigh in 2016 before selling the business to Countryside.
Beighton and Moore bring a combined 50 years of experience in the home building industry to Jessup's management team and leading expertise in Modern Methods of Construction (MMC), having pioneered the adoption of timber frame construction in the affordable housing sector while being part of Westleigh.
The investment, from Palatine's buyout fund, provides Jessup with a solid platform for growth as it aims to expand into the East Midlands as well as further develop its existing West Midlands operation. The company currently delivers around 500 homes a year and has branched out into mixed-use development for clients including the YMCA.
Richard Thomas, Partner and Head of Palatine's Midlands Office, said: "Clive and his team have made Jessup a trusted, valued and long-standing partner for accommodation providers in the Midlands with an enviable reputation for quality and delivery.
"With growing demand for affordable housing, our support will allow Jessup to support more local authorities and registered providers in their efforts to alleviate the housing crisis, demonstrating the positive impact private equity can have on the economy. economy and society.
Clive Jessup, added: "The addition of Chris, Matt and Kathryn to our management team and the support of an investor with an excellent track record in our market marks the start of an exciting period of growth for Jessup, presenting new opportunities for our fantastic employees, suppliers and customers.
"Palatine has a deep understanding of our market and the expertise to further develop our already strong ESG credentials, at a time when this is of increasing importance to our clients in the public and social housing sectors."
Palatine was advised by Alantra (corporate finance), Browne Jacobson (legal), RSM (FDD) and CIL (CDD). Jessup was advised by Clearwater and Gateley.
Rob Burden, Partner at Clearwater International, said, "Jessup enjoys an excellent reputation in the region and with this additional investment from Palatine, the business is well positioned for further growth in the market. It was a pleasure to work with Clive and the team to achieve a great result.
"Having advised Westleigh on its deal with Palatine in 2016 and the sale to Countryside in 2018, we know the experience Chris, Matt and Kathryn will bring to Jessup and are confident they will complement the strong platform Clive has created. We wish good luck to the whole team. »