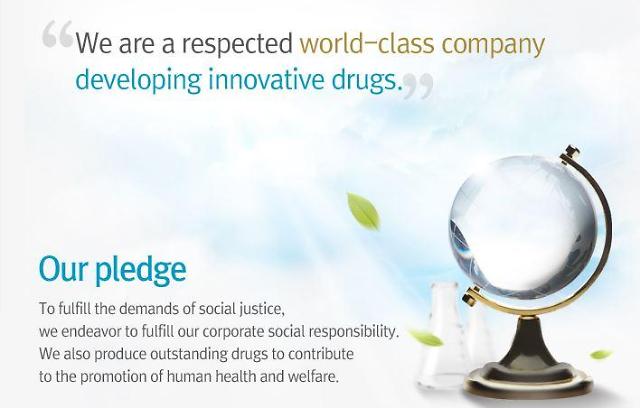 Dong-A ST Signs Licensing and Capital Investment Agreement with U.S. Biotech Company NeuroBo
SEOUL – NeuroBo Pharmaceuticals, a clinical-stage biotechnology company in the United States, will become an overseas base for new drug development and sales of Dong-A ST, a pharmaceutical company in South Korea, as part of a worldwide license and participation agreement. The objective is to become NeuroBo's largest shareholder if it succeeds in raising funds.
NeuroBo will receive exclusive worldwide development rights to DA-1241, a new drug candidate for the treatment of type 2 diabetes and non-alcoholic fatty hepatitis, and DA-1726 for the treatment of obesity and non-alcoholic fatty hepatitis, as well as with exclusive sales rights worldwide, except for South Korea.
Dong-A ST said it was responsible for clinical trial samples and post-marketing production, while NeuroBo was responsible for clinical development, licensing and sales. The Boston-based biotech company develops multimodal disease-modifying therapies for viral, neuropathic and neurodegenerative diseases.
Dong-A ST will acquire a $22 million deposit from NeuroBo in the form of convertible preferred stock and will receive up to $316 million in milestones based on development stage performance. After commercialization, royalties may be paid depending on the size of the sales.
Dong-A ST, a unit of Dong-A Socio Group, said it would invest $15 million to control a 50.8% stake in NeuroBo. The purchase of shares is scheduled for October 31. "The signing of this contract will unite the R&D capabilities of both companies to accelerate the development of excellent treatments," Dong-A ST CEO Kim Min-young said in a statement released on September 15.
NeuroBo would be used as the global R&D base of Dong-A Socio Holdings, which is mainly engaged in the production and sale of pharmaceuticals.
DA-1241 is a treatment for type 2 diabetes with a GPR119 (G protein-coupled receptor 119) agonist mechanism. DA-1241 improves hyperglycemia by inhibiting hepatic gluconeogenesis and improving insulin secretion, Dong-A ST said, adding that it has been confirmed that it has the possibility of developing a treatment for hepatitis. non-alcoholic greasy.
DA-1726 is a new first-in-class drug that treats obesity in the family of oxyntomodulin analogs. It acts simultaneously on GLP-1 receptors and glucagon receptors to inhibit appetite, promote insulin secretion, and increase basal metabolic rate at the peripheral stage, ultimately resulting in weight loss. Dong-A ST said that the therapeutic effect of DA-1726 on non-alcoholic fatty liver disease has also been confirmed.

© Aju Business Daily & www.ajunews.com Copyright: Nothing on this site may be reproduced, distributed, transmitted, displayed, published or broadcast without the permission of Aju News Corporation.