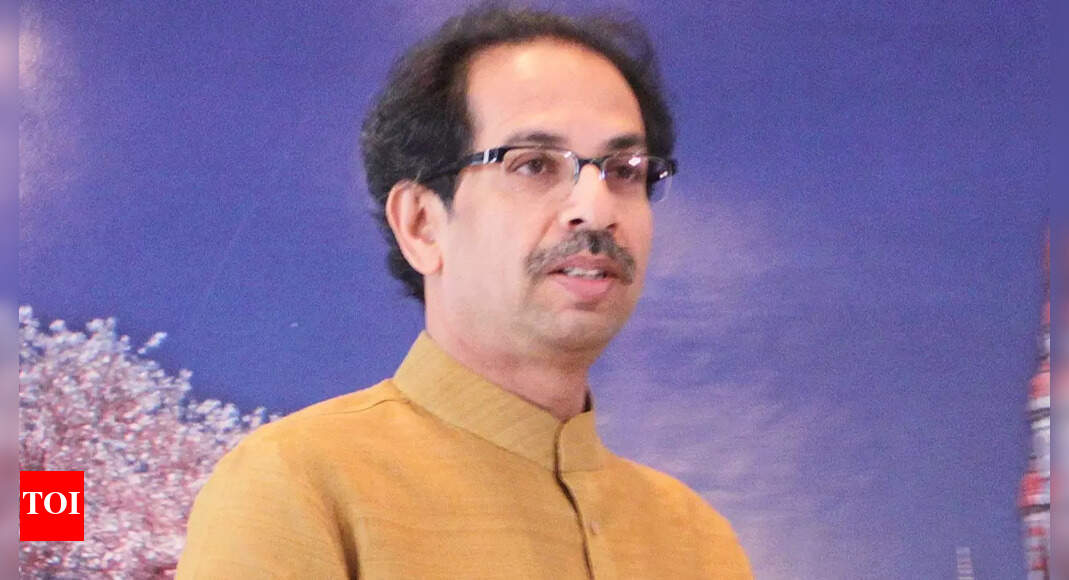 ED Attaches Uddhav Thackeray Family Assets; MVA cries vendetta | India News
MUMBAI: The Enforcement Directorate has provisionally seized properties worth Rs 6.45 crore, including 11 residential apartments in Thane, belonging to a company controlled and owned by Shridhar Madhav Patankar, brother-in-law of the Chief Minister Uddhav Thackery. Patankar is the brother of Rashmi Thackeray, wife of CM and editor of Saamna newspaper.
The action against Shree Saibaba Grihanirmiti Pvt Ltd related to a five-year-old money laundering case. The ED in a press statement said the Pushpak group, which was under investigation for money laundering, had diverted unaccounted funds to the bank accounts of Shree Saibaba Grihanirmiti, which were then used to buy 11 apartments in the Neelambari project in Thane.
Patankar could not be reached for comment. Earlier, ED summoned him but he did not show up to take a statement, sources said.
The decision of the ED drew strong reactions from the parties that make up the ruling coalition in Maharashtra. NCP leader Sharad Pawar said: "The biggest problem is the flagrant abuse of central agencies to settle political scores. At first glance, it appears to be a political vendetta, a politically motivated action. Pawar said a decade ago that no one even knew ED existed. However, now the agency had become a household name.
Sena MP Sanjay Raut said: "It seems ED is only active in states where there is no BJP government." The attachment originated in a demonetization case involving Pushpak Bullion in 2017 when Sena and BJP were in an alliance. The ED then registered a money laundering case against Pushpak Group companies and arrested promoter Chandrakant Patel. It was alleged that Patel accepted Rs 84 crore in the demonetization, which came from the sale of 258 kg of gold.