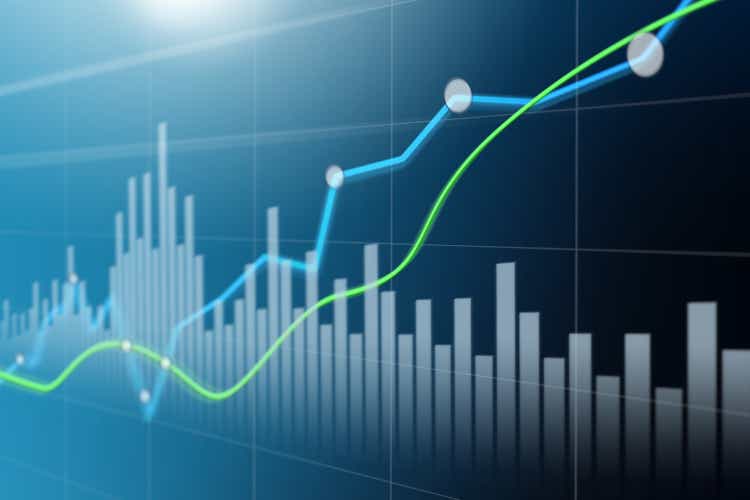 Fund assets attract capital for second week in a row, totaling nearly $4 billion
Market participants were aggregate buyers of fund assets, including exchange-traded funds and conventional funds for the week ended August 24. Admissions for the week equaled $3.8 billion and marked the second place in the space. consecutive week of liquidity injections according to the latest Lipper Refinitiv cash flow report.
Topping the list were money market funds, as they attracted $13.1 billion on the week. Equity funds pulled in $1.2 billion while taxable bond funds withdrew $6.9 billion and tax-exempt funds lost $1.1 billion.
Equity-based ETFs saw an inflow of $3.2 billion, the third consecutive week of inflows. At the controls was the SPDR S&P 500 (NYSEARCA: SPY) and Financial Select Sector SPDR (NYSEARCA:XLF), as SPY received $2.3 billion in investor capital and XLF attracted $1.9 billion.
Conversely, the equity ETFs that returned the most capital were the Invesco S&P 500 Low Volatility (SPLV) as it watched $1.1 billion exit the gate and the Technology Select Sector ETF. SPDR (NYSEARCA:XLK) which lost $661 million.
From a fixed income ETF perspective, the space saw $4.5 billion in outflows. Leading outflows were iShares iBoxx USD High Yield Corporate Bond ETF (HYG) and SPDR BBG High Yield Bond ETF (JNK), with both funds seeing drawdowns of $1.3 billion and $981 million. respectively.
At the same time, iShares: 7-10 Treasury Bond ETF (IEF) and iShares: Core US Aggregate Bond ETF (NYSEARCA:AGG) attracted the largest investor inflows of any other fixed income ETF. IEF pulled in $324 million and AGG brought in $283 million.
In broader market news, major market averages are trading on a risk-free tone as investors still digest hawkish remarks made by Fed Chairman Jerome Powell on Friday.