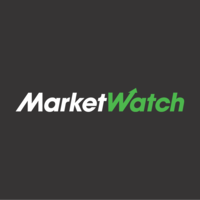 Here's what Morgan Stanley is saying that will fuel another stock drop
By Steve Goldstein
Morgan Stanley has been widely credited, at least among the big Wall Street banks, for correctly predicting the tough ride stocks would take this year.
Morgan Stanley strategist Mike Wilson says there is more pain in store, but for a different reason.
What has affected US stocks so much this year – the S&P 500 has fallen 18% – has been the spike in interest rates. After all, earnings per share estimates for the next 12 months fell only 1.5%, and price-earnings ratios were actually 9% higher than the June low.
"With the Fed flat out dashing hopes of a dovish pivot, we believe asset markets could enter fire and ice in part two. Unlike part one, this time around the decline in equities will come primarily from of a rise [equity risk premium] and lower incomes rather than higher rates," Wilson says.
Morgan Stanley says its earnings model, based on data such as the ISM manufacturing report, the Conference Board's consumer confidence index, housing starts and credit spreads, suggests a sharp decline in earnings ahead. Another model, based primarily on regional data from the Fed, also predicts falling profits.
The equity risk premium is the return that an investment in the stock market provides relative to a risk-free rate.
Wilson says the company is more confident, however, that bonds have bottomed out. The 10-year Treasury yield was 3.19% on Friday.
"If Friday was a near-term low for long-duration (high-yield) bonds, the S&P 500 and many stocks could once again get some relief as rates fall ahead of the next round of earnings cuts. However, make no mistake, as the weather turns cold this fall, so will growth, which will weigh heavily on stocks given that ERP investors are being paid to take that risk," he said. .
The US stock market is closed Monday for Labor Day. European stocks fell sharply after the shutdown of a key gas pipeline.
-Steve Goldstein
(END) Dow Jones Newswire
09-05-22 0556ET
Copyright (c) 2022 Dow Jones & Company, Inc.