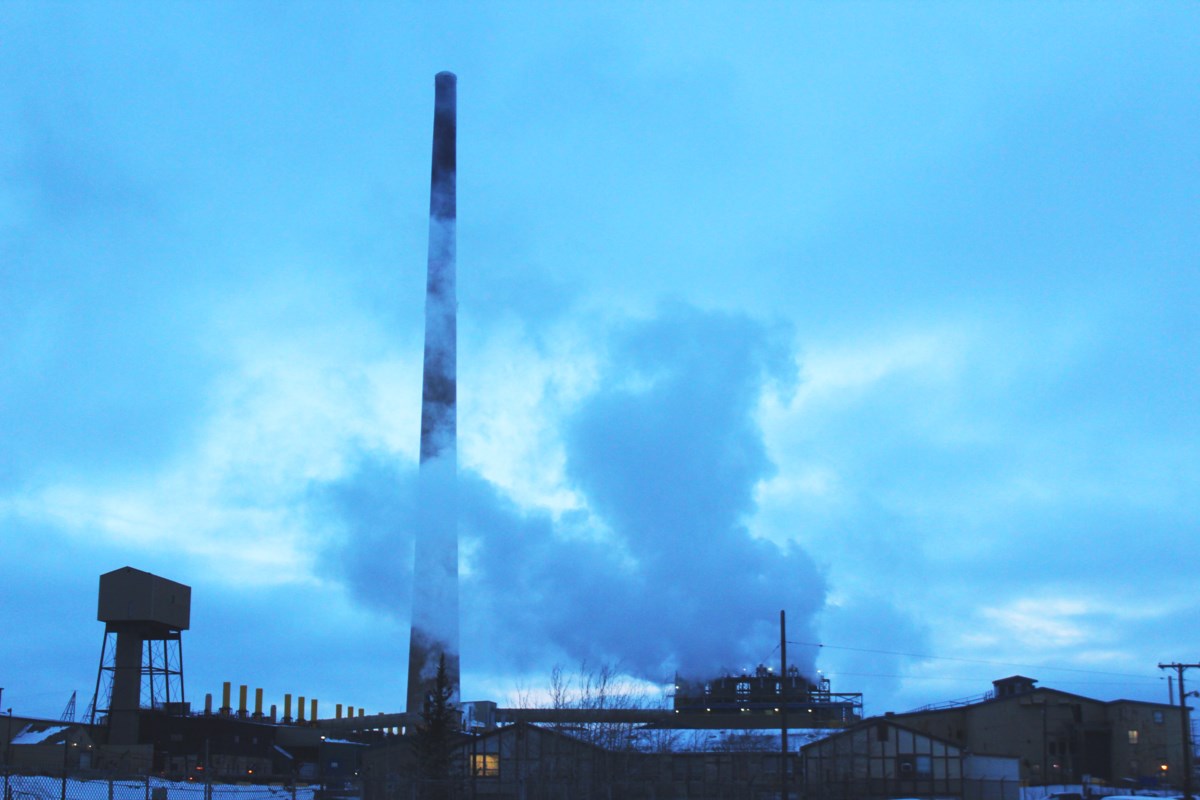 Hudbay plans to sell, auction Flin Flon assets and move remainder to Snow Lake operations
Hudbay is now considering, through an auction and private sales company, selling much of its assets and equipment in the Flin Flon area.
Hudbay is now considering, through an auction and private sales company, selling much of its assets and equipment in the Flin Flon area.
Flin Flon's largest employer has tapped Vaughan, Ontario-based TCL Asset Group to sell items and equipment from its regional operations. The sale was announced last week by TCL and confirmed by Hudbay in a statement to The Reminder.
"TCL Asset Group Inc., is pleased to announce that it has been awarded the contract to manage the sale of surplus assets from the flagship Hudbay Flin Flon site as part of the planned summer 2022 closure," it read. in a statement from the company, published on March 25. The company estimates the value of the assets at millions of dollars. No cost figures for TCL's services for Hudbay have been announced by either company.
For much of this year, TCL will put several Hudbay assets from its Flin Flon operations up for sale through private sales and at least one public auction.
A Hudbay spokesperson said many Flin Flon items and assets will not be sold and will instead be moved to its operations in the Snow Lake area. Other items that will not be sold include those needed to possibly restart the Flin Flon plant at a later date.
"We have identified assets in Flin Flon that we will use in our Snow Lake operations or put on care and maintenance to be used for a potential restart of the Flin Flon plant. All other assets at our Flin Flon site are expected to be sold and we have hired TCL Asset Group Inc. to manage the sale of these excess assets," the statement to The Reminder from a Hudbay spokesperson reads.
Hudbay planned to close most of its operations in the Flin Flon area for several years. Earlier this year, the company confirmed that it plans to shut down the Flin Flon zinc plant by the end of May, shut down the company's plant in mid-June and wind down operations of mine 777 around the same time. Under current plans, the zinc plant will be permanently closed, the plant will be "put on temporary shutdown" with no firm reopening date announced, and the company's administrative offices, manufacturing buildings and material handling facility concentrates will remain open. The Hudbay tailings management facility will be "put into care and maintenance condition".
"The Flin Flon 777 mine (copper, zinc, gold, silver) is nearing the end of its life after 17 stellar years. The mill and processing plant have been in operation for almost a century. Site closure activities related to the 777 mine, oxygen plant and zinc plant are expected to be completed by fall 2022, while the processing plant and tailings Flin Flon will be placed in service and maintenance condition," reads TCL's brief on the project.
Several labor groups reached three-and-a-half-year agreements with Hudbay last year. It's unclear how many workers will leave Flin Flon operations to relocate to Snow Lake, how many workers will be laid off, or who will fall into which category – the "bump" agreements have yet to be reached.
TCL's plans to sell Hudbay's assets have already begun, with sales continuing throughout the year ahead of an auction in August.
"This seven-month asset sale plan will consist of negotiated private sales beginning immediately, followed by an auction in August 2022," reads TCL's press release. A statement from a Hudbay spokesperson to The Reminder confirmed details of the sale, including a verbatim copy of the list in TCL's release.
"Assets available for sale include rolling stock and underground mining equipment, general mine site equipment, zinc plant structural metals, power plant and oxygen plant and machinery and related equipment, including new inventory, spare parts, consumables and related assets," read the two statements.
The auction company has held sales similar to those of Hudbay in Canada, the United States, Mexico and Central and South America in several different sectors, including construction, food and beverage, plastics, chemicals, pharmaceuticals and real estate.
"We are delighted to lead this sales process for Hudbay. Our experience working in northern Canada will help maximize the return on assets sold and provide a well-organized and implemented plan. In turn, our buyers will have the opportunity to acquire well-maintained assets from a leading mining operator," said TCL CEO Terrance Jacobs.
Items available for purchase have not been displayed on TCL's website.