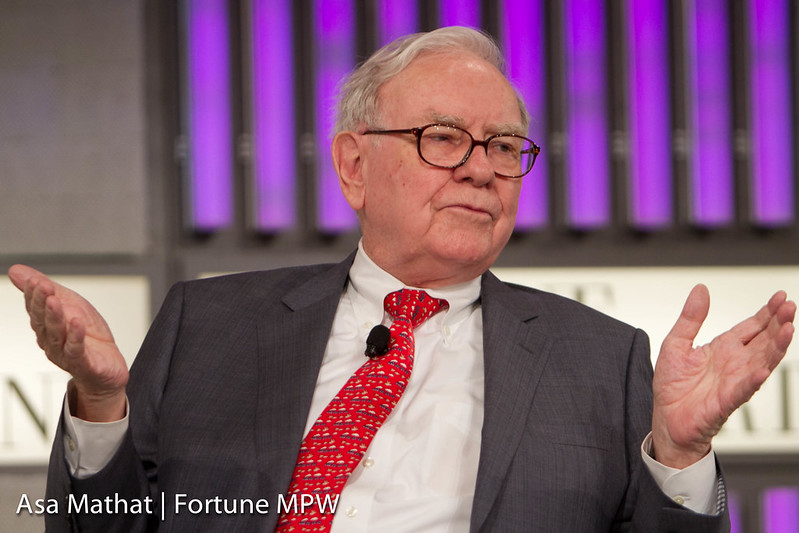 Investors should buy stocks, not gold, Bitcoin or silver during wars, Warren Buffet warns
Investors should buy stocks, not gold, Bitcoin or silver during wars, Warren Buffet warns
For Warren Buffet, investing in companies through stock ownership remains the best way to build wealth over time.
Russia's attack on Ukraine, which sent stock markets, Bitcoin (BTC), Ether (ETH) and other cryptos plummeting, has become cause for concern for investors who may be trying to rebalance their portfolios to get the maximum performance in the middle of the conflict. However, billionaire investor Warren Buffet already warned a few years ago against dumping stocks in favor of hoarding silver, gold, bitcoin and other crypto-assets during such a long time. geopolitical unrest.
For Warren Buffet, investing in companies through stock ownership remains the best way to build wealth over time. In March 2014, he told CNBC that Russia's invasion of Ukraine at the time would not be reason enough for him to liquidate his stock investments.
In fact, he said he would probably buy more shares if there was a good deal. "If stocks are cheaper, I'll be more likely to buy them," Buffet said.
Even if the conflict escalated into World War III or another Cold War, it still won't take it. "Well, if you tell me this is all going to happen, I'll still buy the stock," he added. "You're going to invest your money in something over time."
Buffet also warned that hoarding cash is out of the question since fiat tends to devalue in times of major conflict. "The only thing you could be sure of is that if we got into a very big war, the value of money would go down," he explained. "I mean, it's happened in pretty much every war I know of. So the last thing you want to do is hold onto cash during a war.
He hinted that buying US stocks would be a good bet, citing the fact that the US stock market rose during World War II. "American companies are going to be worth more money," the billionaire said. "Dollars are going to be worth less, so that money won't get you as much."
At the time, Buffet also warned against investing in BTC, a stance that has not changed to this day. "But you're much better off owning productive assets over the next 50 years than owning pieces of paper, or I could add bitcoin," he added, according to Business Insider.
In his letter to shareholders for 2018, the billionaire investor revealed that he made his first investment by buying three shares of Cities Service for $115. He noted that if he had invested the amount in an S&P 500 index fund with no fees and reinvested all dividends, the investment would have gained 5,288 times and be worth $607,000 by 2019.
However, his earnings could have been much lower had he invested the same amount in gold. Gold worth $115 bought in 1942 would have been worth just $4,200 in 2019.
TokenPost | [email protected]