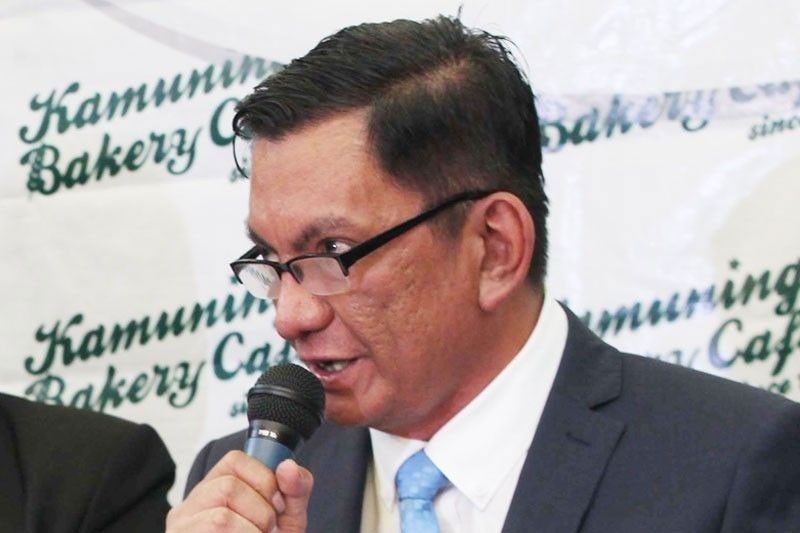 Next administration urges selling assets to pay public debt
MANILA, Philippines — The head of the House Ways and Means Committee is encouraging the administration of presumptive President Ferdinand Marcos Jr. to sell off assets, including Ninoy Aquino International Airport (NAIA) and parts of Manila Bay. Manila to raise about P500 billion for debt payment.
Representative Joey Salceda told The STAR that the next administration will be forced to scrap value-added tax (VAT) exemptions that would hurt vulnerable sectors if it chooses not to privatize state assets to generate much-needed revenue.
The new administration is expected to inherit a debt stock of around 13 trillion pesos from March and a debt-to-gross domestic product (GDP) ratio of 63.5%, above the international standard of 60% .
Apart from lifting VAT exemptions granted to certain sectors such as cooperatives, the elderly and the disabled, Salceda said the next administration could still borrow to pay its arrears.
By removing VAT exemptions, Salceda said the government would gain up to 600 billion pula which it could use for debt payment over the next five years.
However, he warned that the legislation would face consolidated opposition from lobby groups who are set to lose their tax privileges.
"Without the privatization of crown jewels like NAIA and Manila Bay, it would be painful to raise the revenue needed to service our debt. This would require us to hit special sectors with VAT exemptions, the removal of which would generate 600 billion pesos for the government," Salceda said.
Salceda warned that the country's outstanding debt, measured against GDP, could peak at 69% if the government decides to borrow more to pay off its pandemic debts.
The lawmaker, who served as an economic adviser to Gloria Macapagal-Arroyo during her presidency, said it would take extraordinary measures to bring a debt-to-GDP ratio down to that level.
Salceda prepared many of the fiscal measures that the Arroyo administration had to implement to drive down the debt-to-GDP ratio from a record low of 71.4% in 2004.
Based on estimates, Salceda said the next administration needs to get 1.6 trillion pesos in additional revenue over the next five years, or 326 billion pesos each year to reduce debt.
However, the government must allocate 181 billion pesos for interest payments and 144 billion pesos for amortization.
Besides privatization, Salceda said the government must raise at least 900 billion pesos through organic flows that provide recurring revenue through taxation, unlike privatization where one-time gains are made through the sale of assets. public assets.
The lawmaker said the government could generate 210 billion pesos in taxes over the next five years if it resumes operation of e-sabong recently suspended by President Duterte.
The government could also provide an additional 200 billion pesos by increasing the motor vehicle user charge which was last adjusted nearly two decades ago, in 2004.
Salceda has proposed that an entry fee of $100 for every 24 hours of gambling in casinos be introduced to raise 93.6 billion pesos from players over the next five years.
Last week, Michael Ricafort, chief economist of Rizal Commercial Banking Corp., told The STAR that excise taxes on sin products and sugary drinks could be increased again.
The Tax Reform for Acceleration and Inclusion Act imposed a tax of 6 pesos per liter on beverages containing caloric and non-caloric sweeteners and 12 pesos per liter on beverages containing high-grade corn syrup in fructose.
Republic Act 11346, signed in 2019, imposed an excise duty of 45 pesos per pack on cigarettes, increasing by 5 pesos each year until 2023. Thereafter, the rate will increase by 5% each year to from 2024.
Salceda, however, said it might be difficult to legislate additional cigarette taxes because the upcoming Congress is allied with the ruling party, which hails from the Ilocos region.
The Ilocos region, the bailwick of the Marcos, produces nearly two-thirds of the tobacco leaf sold at buying stations.