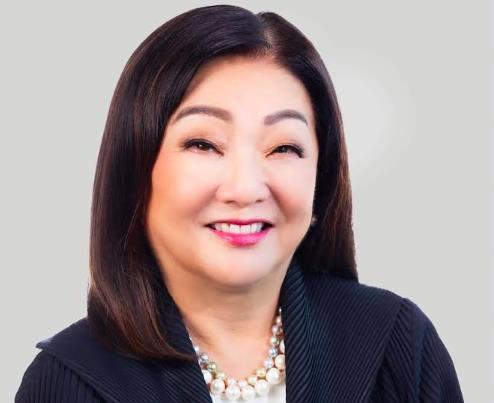 People on the Move: HSBC AM Appoints Sharpe as Head of Real Assets | New
Constellation Cold Logistics, AGRO Merchants, Mitheridge, DRC Savills Investment Management, OMERS Infrastructure, IFM, HSBC AM, Mileway, Arrow Capital, Helaba, IFC, Arjun Infrastructure, CBRE IM, Delin, New Forests, Igneo Infrastructure, OMERS Infrastructure
HSBC Asset Management – Victoria Sharp was appointed responsible for real estate assets. Sharpe will be responsible for the strategic development and management of the real estate asset proposition. She will take on the role of Joanna Munro, who served as interim Head of Real Assets, in addition to her role as CEO, HSBC Alternatives. Sharpe joined in 2021 as Head and CIO of Real Estate, Asia Pacific and will retain those responsibilities in her expanded role, which she will begin this month, based in Singapore and reporting to Munro. Prior to HSBC, Sharpe was responsible for building and leading the real estate business in Asia Pacific for DWS. Prior to DWS, she spent 16 years at PGIM. Scott McClurg has been appointed head of private credit for the alternatives arm of HSBC. In this newly created role, McClurg will be based in London and responsible for the strategic development and management of the private credit business, which encompasses direct lending and infrastructure debt proposals. McClurg joined HSBC in 2010 and has held various senior positions in commercial banking. He is currently Head of Leveraged Finance UK, Middle Market Financial Sponsors.
Igneo Infrastructure Partners – Michael Ryder was appointed partner and co-head of the firm's North American activities. Ryder will join John Ma to lead Igneo's growth and expansion plans in the region. He was previously Senior Managing Director and Head of Americas at OMERS infrastructure, and a senior member of its management committee. He also recently served as a senior advisor to Investcorp and previously held executive and investment committee positions at Blackstone and Morgan Stanley. In addition to hiring Ryder, Igneo plans to double the size of its North American investment team by the end of this year.
Arjun Infrastructure Partners – Rhyadd Keaney-Watkins was appointed Head of ESG. Keaney-Watkins has nearly two decades of experience providing ESG advice to development finance clients such as International Finance Corporation on infrastructure transactions in developed and emerging markets. Additionally, he has worked with asset managers in the real estate and infrastructure sectors in relation to ESG strategy and implementation. At Arjun, he will work closely with the investment and asset management teams, ensuring ESG integration across all asset manager operations.
Constellation cold logistics – The European cold storage and logistics company has appointed Carlos Rodriguez as CEO. Rodriguez will provide strategic leadership and oversee all aspects of the business, including the purchase and construction of cold storage, network development, integration and large-scale solutions. Prior to joining Constellation, Rodriguez served as co-founder and CEO of AGRO traders and member of the IARW Board of Directors. Prior to founding and integrating AGRO Merchants, Rodriguez was a member of the leadership team at Americold, responsible for solutions, engineering, planning and development. Previous positions also included overall functional responsibility in the automotive and high-tech logistics sectors.
Mitheridge – Steve Emsley was appointed Chief Financial Officer and Partner. Emsley joins from DRC Savills Investment Management, where he was Chief Financial Officer – a position in which he was responsible for structuring and operating all funds during a period of significant growth, which led to the eventual sale of the DRC Capital business to Savills Investment Management in 2021, which he oversaw. Earlier in his career, Emsley held positions at Lumina Real Estate Capital and Hermes Real Estate Investment Management.
OMERS infrastructure – Irini KalamakisExecutive Director and Head of Global Relations EMEA at MFI investors, joined OMERS Infrastructure to help expand the company's global third-party capital program. Kalamakis has been named senior managing director and global head of the strategic partnerships program. Based in London, Kalamakis will join the OMERS Infrastructure Global Management Committee and report to Annesley Wallace, Global Head of Infrastructure. Kalamakis joins OMERS Infrastructure from IFM Investors in London, where she was EMEA Head for the Global Relations Group and Global Head of Investor Relations. Prior to joining IFM Investors at the end of 2017, she held senior positions at Hastings Funds Management and was a corporate lawyer at Weil, Gotshal & Manges in London and New York.
Arrow Capital Partners – Martijn Adelaar has been appointed senior asset manager within the Benelux team. Adelaar will be based in the Amsterdam office and will work with the rest of the team to manage Arrow's growing portfolio of logistics and property development projects in the Benelux. Prior to joining Arrow, he was an asset manager at Mileway, Blackstone's last mile logistics platform. Among his previous positions, he was also a wealth manager at M7 Real Estate and at Annexum.
GARBE Institutional Capital – Nicholas Thomas was appointed head of fund operations. In this newly created position, he will be responsible for the operational management of the funds of the company's pan-European platform. Thomas will work with Garbe's institutional clients and serve as a point of contact for alternative investment fund managers. Thomas joined from Helaba Invest where he has held various positions since 2014. Most recently, he held the position of Director of Real Estate Asset Investment Services.
CBRE Investment Management – Justine Weber Bret was appointed director of transaction logistics and asset management in the Nordics. From NCAP in Sweden, where as Chief Investment Officer Bret was responsible for sourcing and acquiring real estate in Sweden on behalf of international investors across all sectors and risk/return profiles. Prior to that, she worked at Steen & Ström as Head of Asset Management in Sweden. Early in his career, Bret spent six years at CBRE IM in fund management and transaction roles. In her new role at CBRE IM based in Stockholm, she will report directly to Laurie Lagarde, Head of EMEA Logistics Operators Division, where she will source, source and manage logistics and industrial assets.
New forests – Bruce King was appointed Director of Agriculture at New Agriculture, a newly created agricultural unit. New Forests made three further appointments – Ben Masonportfolio manager; Ben PicklesManager, Operations, alongside a member of the existing team Jamie Lord, Manager, Investments – to lead the new unit. King was until recently CEO of Regional investment company in Australia. Until then he was an investment manager for Blue Sky Alternative Investments and spent 13 years at Rabobank International. Mason was most recently at Roc Partners as Vice President of Agriculture. He was previously an associate director at PwC. Pickles was recruited from Kilcoy World Foods, where he was a financial partner – operations and investments. Previously, he spent time with some of Australia's largest land and water holders, including Hassad Australia and MSF Sugar. Lord joined New Forests in 2013, after a career spanning nearly 20 years in agricultural investing. At New Forests, Lord managed the operations and growth of the manager's existing portfolio of agricultural assets.
Delin property – Maurits Olde Meule was appointed portfolio manager for its Dutch logistics fund with responsibility for executing business plans for each of its assets. Maurits has over a decade of experience in asset and portfolio management, Catella IM Benelux, where he was MD and Director of Asset Management. Elmer Blom joined as Director of Development to oversee projects such as Gilze in the south of the Netherlands, as well as the logistics park of Delin Property in the east of Madrid, Spain, and Switch Wakefield in the north of the England. He has spent over 15 years overseeing developments in various real estate sectors and has since joined the group. Co-op Supermarkets in the Nederlands. Daniel Piris was recruited as a property manager to build on Delin's existing internal capabilities with experience in optimizing asset performance. Piris previously led portfolio management for CBRE IM at Cushman & Wakefield NL and has worked in construction and property management since 1995.