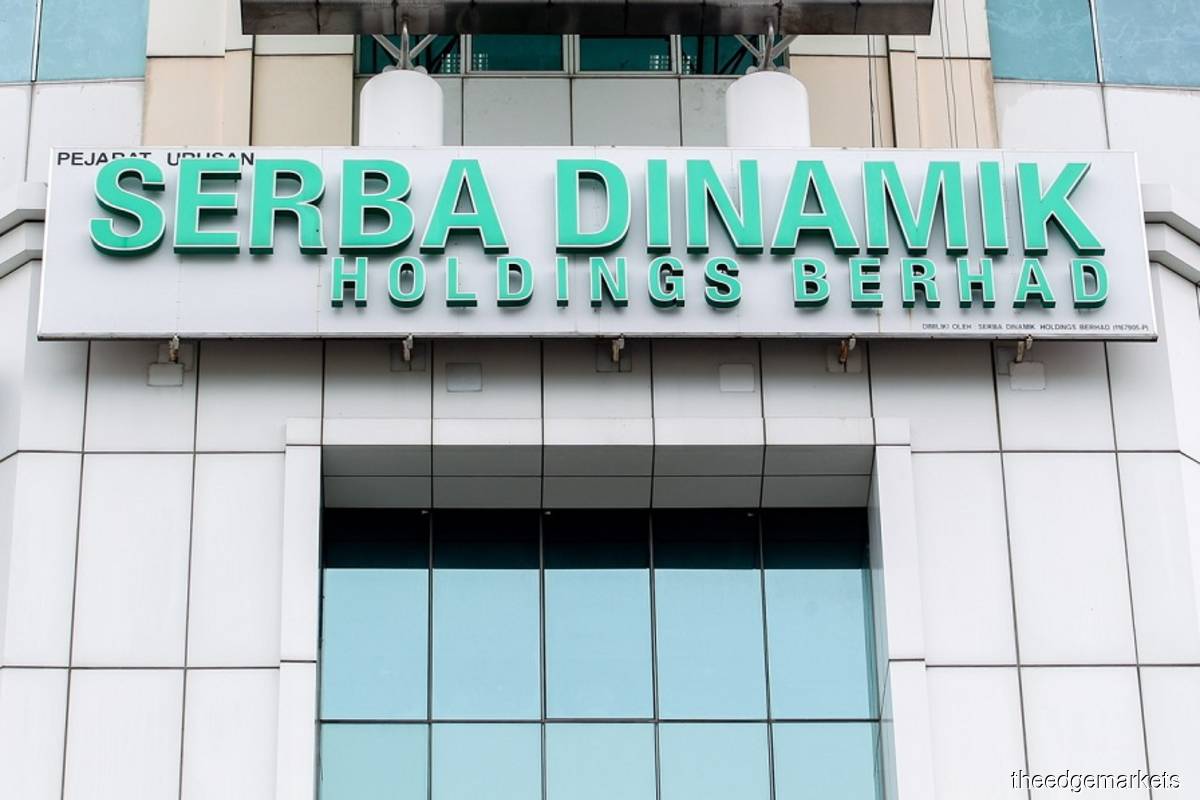 Serba Dinamik lists two assets worth RM220m for sale under plan of arrangement
KUALA LUMPUR (June 3): Serba Dinamik Holdings Bhd has listed two assets it owns for sale under the plan of arrangement, along with the creditors involved in the RM1.2 billion syndicated term financing in default by the oil and gas group.
In a filing in Bursa Malaysia on Friday June 3, Serba Dinamik listed Chakravartjy Technologies (P) Ltd – which is jointly owned by Serba Dinamik Development Sdn Bhd (SD Dev) and Serba Dinamik Sdn Bhd (SDSB) – and Bharath Technologies, as assets that will be sold under the Scheme.
The group expects proceeds from the sale of Chakravarthy and Bharat Technologies to bring in a total of RM220.08 million, of which RM145.08 million is expected to come from the sale of Chakravarthy alone.
Under the proposed SoA, the approved liquidator Victor Saw Seng Kee must be the court-appointed independent financial adviser (IFA).
According to the proposed plan, Serba Dinamik must disclose all details of the sale of the aforementioned assets. In addition, Serba Dinamik shall draw up a list containing the assets which are identified for further sales and all the details of these sales to be disclosed also to the IFA.
Serba Dinamik added that the High Court has set the case for June 7 to hear the claims of SDSB and SD Controls Sdn Bhd (SDCSB) for the programme. It has previously been reported that the parties are expected to finalize their proposal on June 7.
As a reminder, on May 18, four subsidiaries of Serba Dinamik applied for a restraining order and permission to convene a meeting of creditors – a move meant to revive the struggling oil and gas group which is facing a petition for liquidation of its creditors.
In a May 18 filing, Serba Dinamik said its subsidiaries, namely Serba Dinamik Group Bhd (SDGB), SDSB, SD Dev and SDCSB, filed for both purposes on May 13.
SDGB and SDSB, along with the listed entity, have been slapped with liquidation petitions from six financial institutions for failing to service its RM1.2 billion syndicated term funding. The lenders are HSBC Amanah Malaysia Bhd, Ambank Islamic Bhd, Bank Islam Malaysia Bhd, MIDF Amanah Investment Bank Bhd, Standard Chartered Saadiq Bhd and United Overseas Bank (Malaysia) Bhd.
A similar authorization request was also filed by Serba Dinamik shareholder Datuk Abdul Kadier Sahib, who holds a 16.33% stake in the group.
Serba Dinamik said it was seeking creditor approval for a plan of arrangement to restructure the group's debt obligations, which offers "100% return to the company's creditors".
The group said it had identified "certain assets for immediate sale" to generate the cash flow needed to meet the group's liabilities.
By Thursday (June 2), the six lenders had reached a settlement with Serba Dinamik and four of its subsidiaries over the plan of arrangement and the restraining order.
It is understood that the parties have agreed that the lenders will maintain their demands for the liquidation of the petitions against the Serba Dinamik companies, provided that the companies do not default on payment of debts as agreed in the proposed plan of arrangement.
Shares of Serba Dinamik ended a sen or 9.52% higher at 11.5 sen on Friday, giving the group a market capitalization of RM429 million.