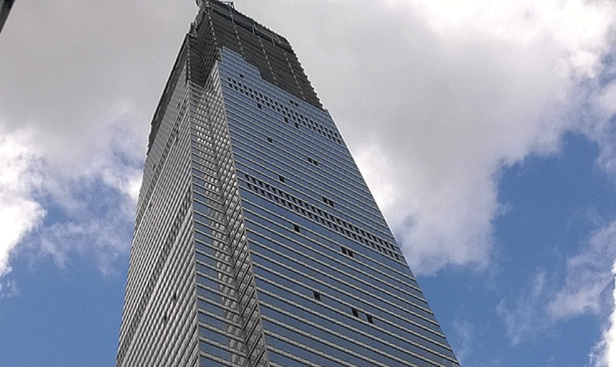 The numbers behind the flight to quality office assets
As the office market recalibrates and the pandemic subsides, a flight to quality plays out in a plethora of markets.
Take One Vanderbilt, for example: the 1.8 million square foot Class A+ tower in Manhattan is 90% leased after delivery in 2020. Another prime example? Boro Tower in Northern Virginia, located in an 80% leased 15-acre mixed-use development.
A new report from CommercialEdge notes that investor interest in quality assets has led to a widening spread in average selling prices between asset classes since the pandemic began in 2020. A properties cost on average $50 more per square foot (15%) in the fourth quarter of 2021 than in 2019, while Class B buildings only increased by $6 per square foot (6%) during this period. Atlanta's 725 Ponce deal is an example: Last year, the building sold for $300.2 million, an average of $807 per foot, the highest average price per foot CommercialEdge never registered on the market.
A total of $12 billion in office transactions were recorded until the end of February, with a national average selling price per square foot rested at $284he found.
"For Class B and C buildings, the flight to quality will present challenges, but also opportunities," CommercialEdge analysts note in the report. "Certain lower-quality assets will become prime targets for conversions, especially in markets where land is scarce."
The company cites Duke Realty's $34 million purchase of a fully leased office from Raytheon in Orange County as an example. Duke will demolish the building and develop industrial property once Raytheon's lease expires this summer.
"Most office space is not suitable for industrial conversions, so the demolition of office buildings may become a common tactic in markets where developers feel they can take advantage of a good location," the report notes.