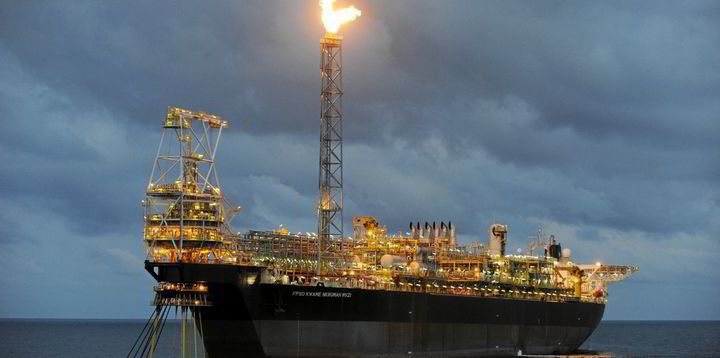 Tullow sees lower revenue due to asset sales and hedging
Tullow Oil, an independent London-listed company, reported lower revenue in 2021 due to oil hedges and asset sales that led to lower production.
Revenue was $1.27 billion versus $1.39 billion in 2020, based on production volumes of 59,200 barrels of oil equivalent per day versus 74,900 a year earlier.
Tullow said its realized oil price after hedging for 2021 was $62.7 a barrel and before hedging $70.3, compared to $50.9 and $42.9 respectively for 2020.
"There was a strong rally in oil markets, which resulted in higher realized prices, partially offset by hedging losses, reducing total revenue by $153 million," the company added in a statement.
Production fell mainly due to the sale of Tullow's interests in Equatorial Guinea and the Dussafu marine license in Gabon last year, as well as lower than expected production from the Twenboa-Enyenra-Ntomme (TEN) fields. ) in Ghana.
Despite this decline in revenue, Tullow managed to further reduce its debt to $2.13 billion, while focusing on optimizing oil production and marketing gas resources at its Jubilee and TEN assets offshore Ghana. .
The article continues below the ad
Its net loss for the year was $81 million, compared to a loss of $1.22 billion in 2020.
Chief Executive Rahul Dhir said: "After a transformational 2021, during which Tullow successfully refinanced its balance sheet, drilled highly productive wells in Ghana and demonstrated operational excellence and financial discipline across the group, we are now focused on the successful delivery of our long-term business plan.
"This year… will see a lot of activity at our flagship Jubilee field with investment in new infrastructure and new wells to increase production in the near term and we are taking over the operation and maintenance of the floating production vessel, storage and unloading. "
At TEN, Tullow aims to drill two strategic wells that will help define its future plans for the fields and it also aims to continue to expand production in Gabon.
"I also expect us to make tangible progress towards our ambitious goal of reaching Net Zero by 2030," Dhir said, highlighting "additional opportunities to deliver value across our portfolio." , including the commercialization of gas in Ghana, our revised development project in Kenya and an exciting well in a proven play in Guyana".
Production for 2022 is expected to be between 55,000 and 61,000 boepd, supplemented by an additional 5,000 boepd when its pre-emption on the sale of Occidental Petroleum's interests in Ghana to Kosmos Energy is completed.
Full-year underlying operating cash flow guidance remains around $750 million, assuming an oil price of $75 for the remainder of the year, while cash flow guidance for free cash for the full year remains at approximately $100 million.
Tullow added that year-to-date cash flow has been positively impacted by oil prices, more than offsetting the one-time impact of a $76 million payment to HiTec Vision related to the purchase of Spring. Energy in 2013, following an arbitration decision in favor of HiTec.
A cash bonus was secured in February with the receipt of a conditional payment of $75 million after TotalEnergies made a final investment decision on its Ugandan oil project.
Tullow plans to spend around $350 million this year – $270 million in Ghana, $30 million on its unmined portfolio, $5 million in Kenya and $45 million on exploration.